Cumin Seed Oil Possible Skin Issues:

Greener Life Diamond – Bio-Healthy Score => 3 Possible Skin Issues:
Maximum dermal use level: 0.4% to avoid phototoxicity
The International Fragrance Association (IFRA) recommends that Cumin Seed oil be limited to 0.4% (about 2.4 drops per ounce of any other carrier oils) for leave-on products like ointments, creams, and lotions used on skin exposed to sunlight. There is no restriction for body washes, shampoos, soaps, and other wash-off products because the oil does not remain on the skin.

Learn more about the Greener Life Diamond and the benefits of the Greener Life Club.
Black seeds or Nigella sativa is an annual flowering plant and is indigenous to southwest Asian countries. The earliest archaeological evidence about this medicinal herb is said to have been found in the ancient Egypt in many places including the Tutankhamun's tomb, where the Egyptian Pharaoh of the 18th dynasty was entombed with Black cumin seeds.
Also known as 'Black Seed Oil', Black Cumin Seed Oil has been used as an all-purpose medicinal oil for centuries in Asia and Middle Eastern countries, especially for skin problems. According to a hadith of Islam, the Prophet Mohammed said, "… the black granules (kalonji) are the remedy for all diseases except death."
The essential oil of Cumin is said to have phototoxic effects, which may lead to allergic reactions, mild skin irritation, sunburn, blisters and hyperpigmentation when the skin is exposed to direct light from the sun with increased use of dermal application of Cumin oil (more than the safe level) for up to 12 hours after use. The major chemical constituents held responsible for the adverse skin effects of Cumin oil are Cuminaldehyde and certain other phenols.
According to the International Fragrance Association, the safe and maximum level of dermal use of Cumin oil is 0.4%. Photosensitivity and other associated skin defects are said to occur when the safe limit of Cumin oil is exceeded and is used on the parts of the skin that are exposed to visible sunshine. This is applicable only for leave-on products like creams, massage blends, ointments and lotions and not for rinse-off products like bath preparations.
Cumin oil has the status of Generally Recognized as Safe by the FDA. The Research Institute of Fragrance Materials (RIFM) reports about 5% No-observed-adverse-effect-level (NOAEL) for phototoxic effects on volunteers for Cumin seed oil.
Buy Black Cumin Seed Oil – 4oz – CLICK HERE
Never use Cumin oil in an undiluted manner and ensure that you always blend essential oils with appropriate carrier oils as pure essential oils are highly concentrated and might cause adverse effects on the skin, eyes and the system.
The National Association For Holistic Aromatherapy (NAHA) cites Cumin oil as a photosensitizer and dermal irritant thus it is always recommended to use in a diluted form and should be avoided on damaged skin, eyes, allergic skin conditions and inflammatory parts.
Cumin seed oil is prescribed safe only for topical applications and not for internal use. Certain animal studies have concluded that overdose of Cumin seeds proved anti-fertility activity. Cumin seeds, due to their emmenagogue properties were proved to exhibit mild abortifacient activity, when tested on rats with the gestational age of 8 to 12 days with aqueous cumin extracts.
These seeds were proved to cause anaphylactic reactions on overdose. Caution should be taken in using Cumin oil, if you have a history of irritation or inflammation of the kidneys. It is also said that Cumin seeds may also cause low blood sugar so it is best to avoid the use of Cumin oil prior to 2 weeks before and after any surgical conditions.
Avoid Cumin oil if you are pregnant or getting ready to conceive as Cumin oil has abortifacient and anti-fertility effects, when used more than the prescribed level can end up in miscarriage, stimulate menstruation or premature labor and might delay the chances of getting pregnant.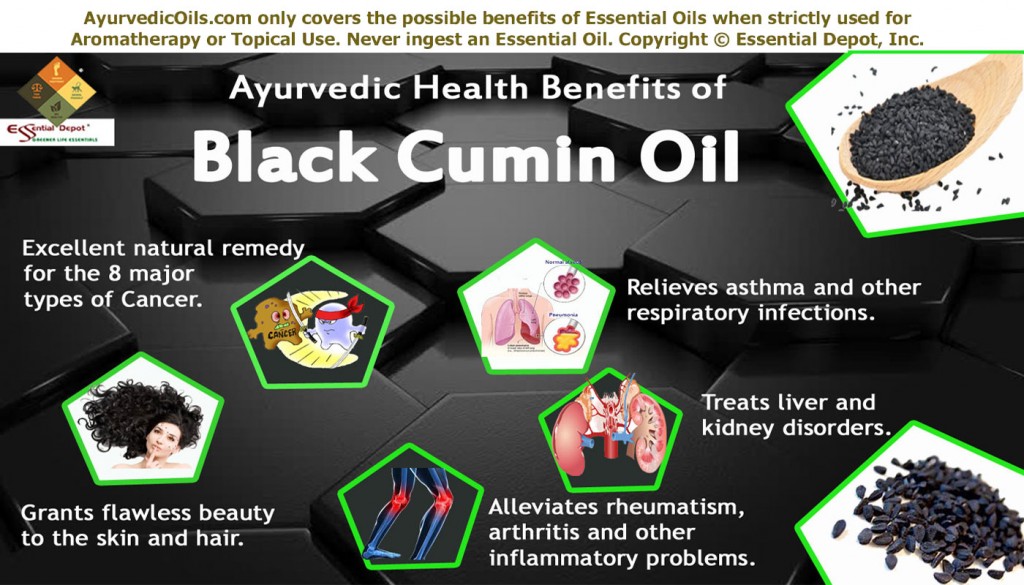 Reference Links Substantiating the Possible Skin Issues of Cumin Oil:
Thought for the day:
Joy in looking and comprehending is nature's most beautiful gift. -Albert Einstein
Suggested Reading:
Reference Links: