The general misconception about aromatherapy is, people think it to be a complete alternative to traditional medicine and imagine that essential oils can cure everything from cancer to diabetes without the intake of oral drugs. This is wrong. Aromatherapy is just a complementary system of medicine and cannot or should not be used as the only kind of medicine. It can be added to the holistic way of healing you practice as it can alleviate your regular disease-symptoms and give you instant relief. However, that does not mean that essential oils can treat the disease in question.
Aromatherapy for beginners – Tips: Aromatherapy can be a difficult path for beginners if they go into it with preconceived myths or notions.  Many who are new to essential oil usage, do not know what is to done and what is not to be done with regard to oils, their blending or usage properties.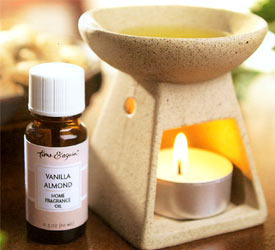 Essential oils – Do's and Don'ts: Below is a quick reference of how to and how not to use essential oils:
1. Read as much as possible about aromatherapy and the usage of essential oils. Knowing about it can save you time, money and waste of oils. You will get to know how to cure symptoms of serious ailments, common disorders and chronic diseases. Once you start applying aromatherapy principles, you will start feeling happy, relaxed and at home with yourself. You need to know about the various blends, properties of pure essential oils, carrier oils, grain alcohol, CO2s, absolutes etc.
2. Check for the purity of the essential oils you buy. Many companies promise pure quality essential oils when they know pretty well that they sell nothing but bad stuff. Beware of false claims by learning to identify purity through indicators – check for the plant's Latin name, origin (place, country, growth conditions), extraction and distillation processes etc. with your buyer. If your buyer knows the properties of oils and can differentiate between a true and fake oil, chances are, he is well-acquainted with this aromatherapy business and can guide you in buying oils.
3. Start small. Do not end up making large quantity blends at the beginning. Even if you feel you are an expert in blending essential oils, avoid making blends in large quantities. Sometimes it can be a waste of time, money and effort. Start using oils in 5, 10, 20 drops.
4. Compare prices before you buy. Some essential oils cost more than others. If you know the difference, you will know which oil is worthier than which other. If your buyer sells all the oils at the same price, understand that he is cheating and never buy from him.
5. Don't buy from buyers who sell oils in containers other than dark-colored glass bottles. This is because most of the oils are photo-sensitive and need to be stored in dark bottles to avoid being transformed due to the effect of sunlight.
6. Don't purchase oils from village fairs, craft bazaars, farmer's fairs/festivals etc. Many people sell aromatherapy oils as a hobby. Such people may not give you proper details of oils and may also not sell quality essential oils.
7. Don't close oils with or buy oils that have rubber glass dropper tops. Essential oils are very concentrated and can turn the rubber into gum spoiling the purity of essential oils.
8. Don't buy oils in large quantities. Every essential oil has a storage period. Some oils may go rancid if they are stored for a long time. Avoid it by storing oils only for a limited period of time.