Do your family members have health problems? Is stress, tension and misunderstanding a constant in your family? Do you suffer from disruptions in family relationships, lack of happiness or gloomy, restless atmosphere? If your home or family environment is imbalanced, you can bring in health, wealth and joy into your family through aromatherapy.  You can achieve the desired result by choosing from the multifarious aromatherapy blends and diffusing them on to your living atmosphere.
Diffusing essential oils is useful as it benefits everyone in the room or space where the oil is diffused. However, preparing a diffuser quality blend is not easy and demands patience and knowledge. This article will elaborate in detail on the steps  to create an aromatherapy diffuser oil at your home: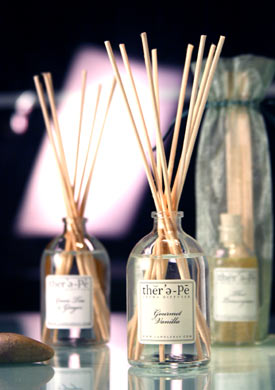 1. Get to know about essential oils: Before you start off experimenting with essential oils, get to know about them as much as you can. Read about which essential oils are good for health, which treat the ailment you are suffering from, which alleviate stress, reduce pain or bring in happiness and peace. For example, Peppermint and Citrus oils are said to be very uplifting on account of their refreshing properties, while Lavender and Chamomile are thought to encourage relaxation due to their soothing properties.
2. Purchase essential oils online or at store: You can purchase oils at natural food store, fragrance shop or online. Choose scents that you would enjoy for a long time. This would be specially helpful when you diffuse oils as you would need to breathe them for a long time. See to it that your family members too like the aroma if you plan to place the diffuser in your living area. Better to go for general healing aromas.
3. Start blending: Once you are done with choosing your essential oils, add 20 to 30 drops of each of your chosen essential oil in a dark glass bottle. If you use just a few scents, it is important to use 40 to 50 drops of each scent. If you are using multiple oils, you can use fewer drops. You can test essential oils by adding them on to a tissue and inhaling them before buying or diffusing them.
4. Shake vigorously: Screw the lid on to the bottle and shake it vigorously. See to it that the ingredients mix and blend well.
5. Add more oils if required: Once the blending is complete, inhale the essential oils and check if you like the aromas. If not, add your favorite oil to balance the fragrance and then, consider it for use in a diffuser.
6. Use oil in diffuser: Once everything is perfect, add 5 to 10 drops to the diffuser to generate a lovely scent for the entire room or space where you keep the diffuser. You can also add the oil to a bubble bath or to a massage oil and use it for personal care.