Lavender

Latin Name: lavandula. lavendula officinalis
Alternative Name: elf leaf, nard, nardus, spike.
Forms Available: essential oil, absolute, bud, powder, flower

The Lavender plant grows to about one meter in height and produces long thin purple- blue flowers. The entire plant is covered with oil glands, which are in the star shaped hairs that cover the plant. Lavender has been used since ancient times, and the Romans added lavender to their bath water, hence the name from the Latin lavare, 'to wash'.
Indigenous to the mountainous regions of the Mediterranean areas, Lavender is also grown throughout the world including the United States, Australia, Southern Europe, France, India and other parts of Asia.
Lavender and Lavender essential oil have roots deeply vested in the historic healing of human beings.  For more than 2500 years, Lavender has been used for therapeutic, culinary and beauty benefits in the cosmetic and personal hygiene industry.
Lavender – lavandula spp. – There are 28 species of these aromatic, evergreen, shrubby, perennials, all with small, linear leaves and spikes of fragrant, usually purple or blue, two-lipped flowers. Aromatic oil glands cover all aerial parts of the plants but are most concentrated in the flowers. The flowers flavor jams, vinegar, sweets, cream, and Provençal stews, and are crystallized for decoration. Dried flowers add long-lasting fragrance to sachets and potpourri. Flower water is a skin toner useful for speeding cell renewal and is an antiseptic for acne. Flower tea treats anxiety, headaches, flatulence, nausea, dizziness, and halitosis.
The essential oil is a highly valued perfume and healer. It is antiseptic, mildly sedative, and painkilling. It is applied to insect bites, and treats burns, sore throats and headaches. Queen Elizabeth I is said to have consumed up to 10 cups of lavender water a day to relieve migraines.
Buy Lavender Essential Oil – 4oz – CLICK HERE
Buy Lavender Essential Oil – 1KG – CLICK HERE
The oil is used for intestinal gas, migraine, and dizziness. Being antiseptic, lavender is added to healing salves. A tea of the leaf allays nausea and vomiting. Use two teaspoons per cup of water and steep for twenty minutes. The dose is one-fourth cup four times a day. Steep lavender blossoms in white wine and strain to make a natural antidepressant beverage. Lavender and rose petal vinagar is applied to the temples and brow to ease headache. Lavender oil is added to footbaths, eases toothaches and sprains, and is used as a rub for hysteria and palsy.
Aromatherapy & Health Uses: Abscess; Acne; Allergies; Athlete's Foot; Boils; Bruises; Burns; Dermatitis; Eczema; Inflammation; Insect Bites. Key Qualities: Soothing; Sedative; Antidepressant; Calming; Relaxing; Balancing; Restorative; Cephalic; Appeasing; Cleansing; Purifying.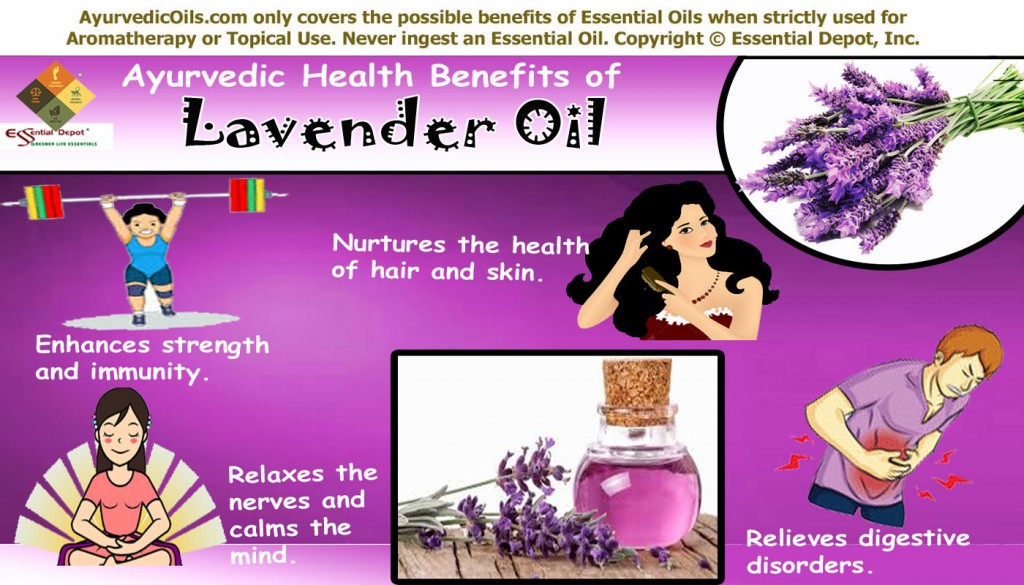 Other Uses: Lavender is strewn into bonfires at Midsummer as an offering to the Gods and Goddesses. An ingredient of love spells, its scent is said to attract men. Lavender in the home brings peace, joy and healing. The essential oil is included in health and love.
Thought for the day:
                      Come forth into the light of things, let Nature be your teacher. -by William Wordsworth
Suggested reading:
Reference Links: